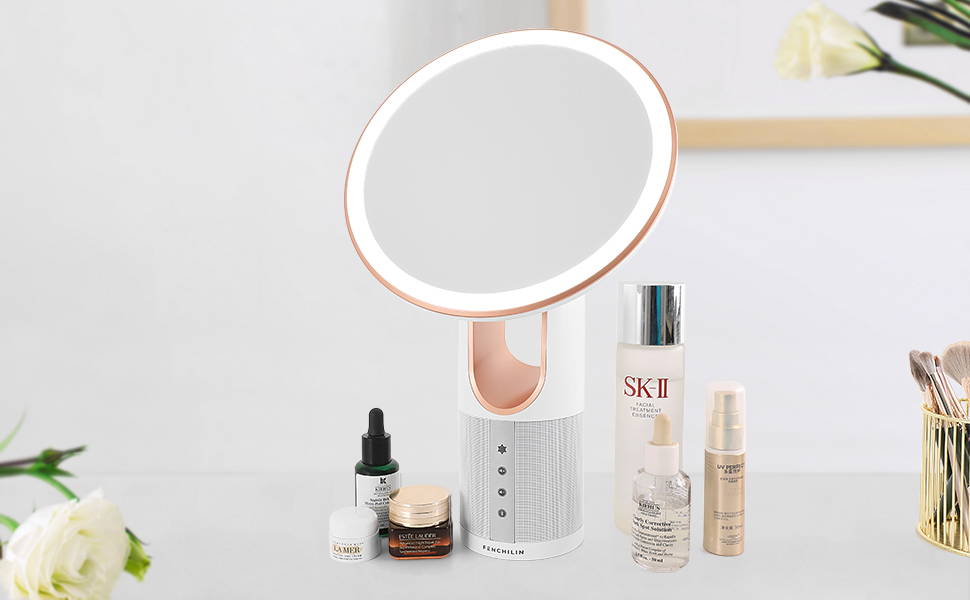 8 inch HD plated mirror, much biger and clearer. 360°ring light stereoscopic color rendering, illuminating the whole face.
Rechargeable Lighted Mirror - Provides up to a week of working time for LED cosmetic mirrors at maximum brightness with bright natural lights.
Equipped with Bluetooth speaker - you can listen to music while you get ready for a night out! The music comes directly out of the speakers on the back so you can enjoy getting ready to your favorite tunes.
Premium Quality - The durable outer shell is made from premium-quality products, while the solid base allows for easy and sturdy placement on any flat surface. It even boasts a jewelry and makeup storage section for added convenience.