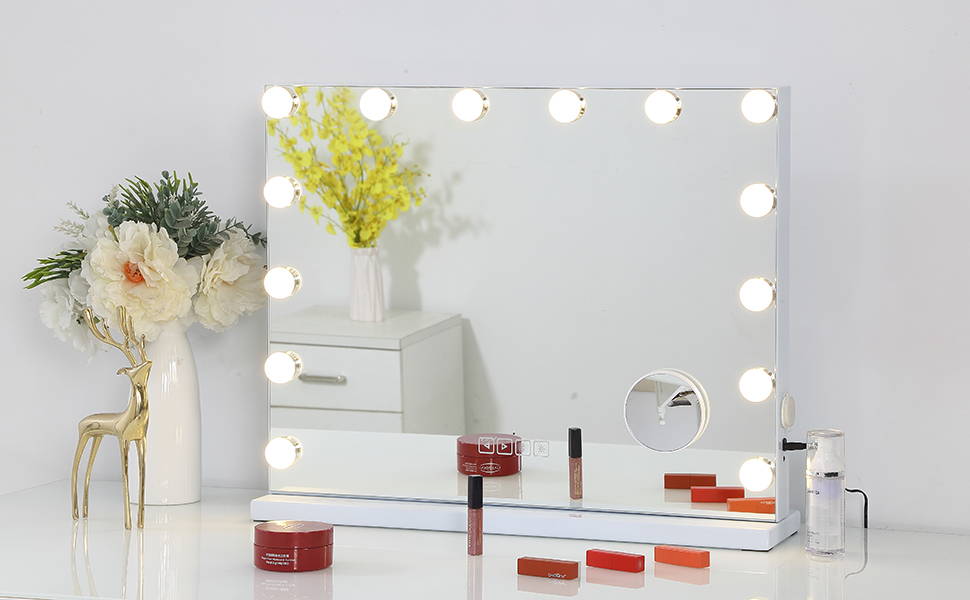 Less Is More - Designed in our classic 14-light wrap-around Hollywood mirror style, you can see anywhere beautiful on your body without obstruction.
Brilliant light - 14 bright LEDs for you to pamper yourself.
Equipped with Bluetooth speaker - Connect your phone to the mirror with Bluetooth to listen to music while applying makeup.
Smart touch control with memory function - Automatically saves your last usage settings.
Rectangular framed cosmetic mirror with 14 bright LED' s to provide fuller and softer light distribution.