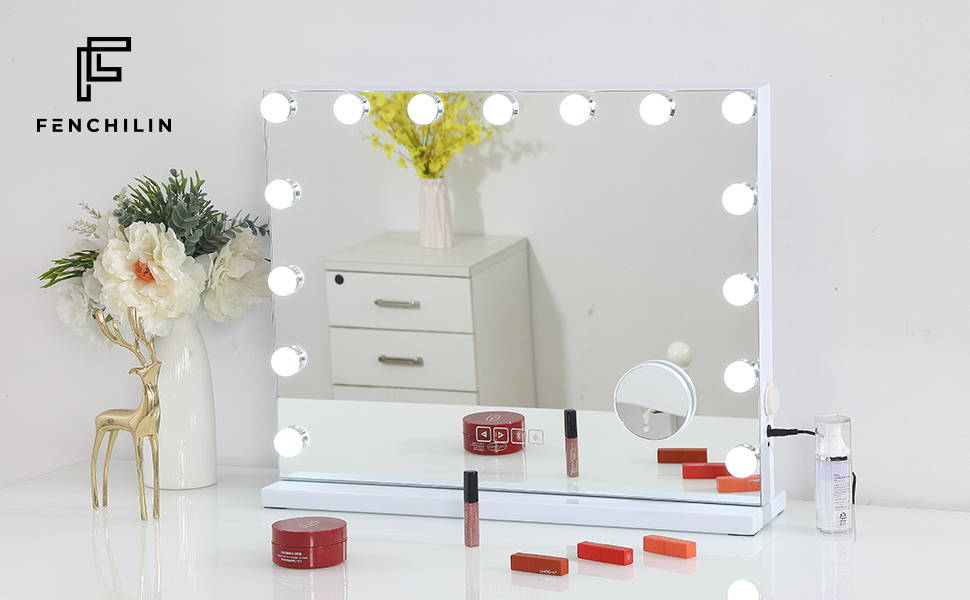 Large Size - Providing you a perfect upper body view. A rectangular mirror with 15 LED bulbs shows your beauty in all directions.
Professional LED Lighting - Lighting can more clearly reflect your beautiful makeup.
Equipped with Bluetooth speaker, you are able to connect your phone to the mirror via Bluetooth and listen to music while doing the makeup.
Smart Touch Control and Memory - Automatically saves your last usage settings.
Rectangular framed cosmetic mirror with 15 bright LED' s to provide fuller and softer light distribution.