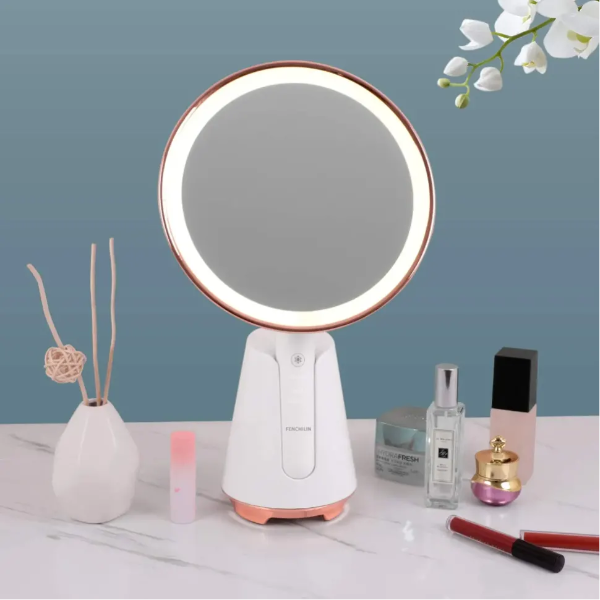 6 inch HD plated mirror - much biger and clearer. 360°ring light stereoscopic color rendering, illuminating the whole face.
Soft natural light long-term use does not hurt eyes constant light source, no flicker, no blue light damage, comfortable eye protection.
Rechargeable Lighted Mirror - provides up to a week of working time for LED cosmetic mirrors at maximum brightness with bright natural lights.
Equipped with Bluetooth Speaker - you can listen to music while you get ready for a night out! The music comes directly out of the speakers on the back so you can enjoy getting ready to your favorite tunes.