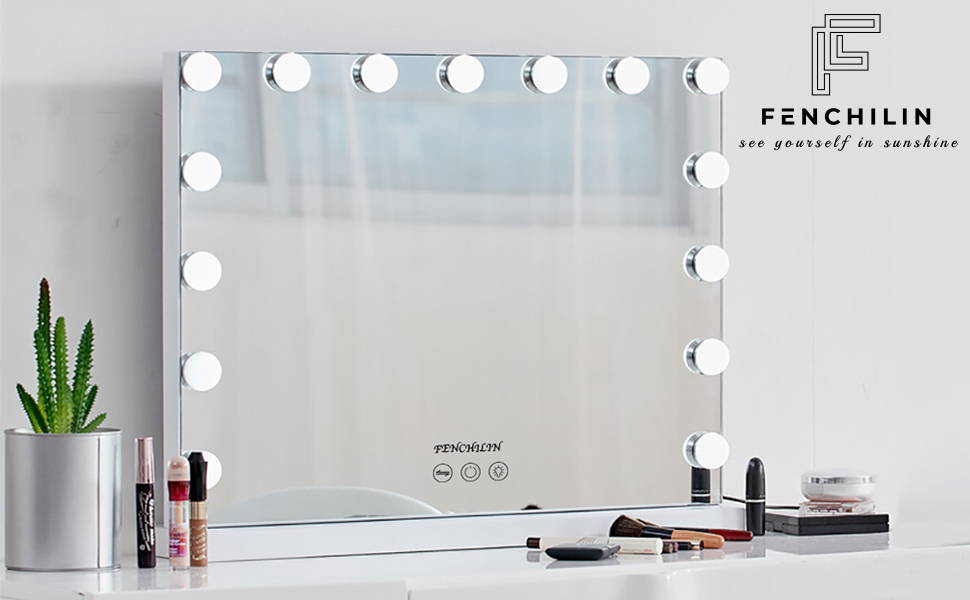 Professional LED Lighting - with 15 LED bulbs, providing 50,000 hours of uninterrupted, three-color warm light, just like the natural sunshine.
Smart Touch Control and Memory - Automatically saves your last usage settings.
Fenchilin Vanity Tabletop Hollywood Makeup Mirror with USB Powered Dimmable.
The unique design of the 15 LEDs rectangle Hollywood Mirror.Custom-tailored ergonomic programme for users.Can display your beauty and youthful vigor in all aspects.