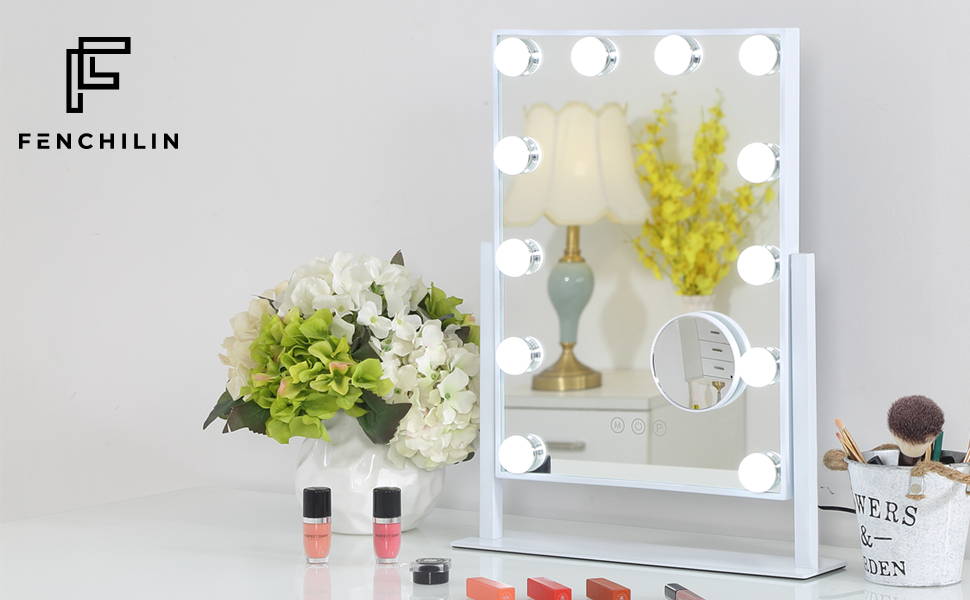 Full body coverage and ergonomic design - with 12 LEDs is designed to display your beauty in front of you in all directions.
Specialized LED lighting - LEDs can protect your luscious makeup by providing 50,000 hours of uninterrupted, 3-color warm light similar to natural sunlight.
Smart touch control with memory function - Automatically saves your last usage settings.
The unique design of the 12 LEDs rectangle Hollywood Mirror. A 360° display of your beauty in all its dynamic glory.